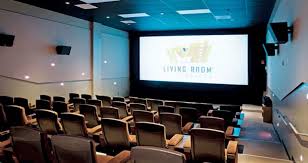 https://pdx.livingroomtheaters.com/about_us.cfm
Visionary. Extraordinary. Earth-friendly.
Living Room® Theaters is a visionary new concept created by longtime filmmakers. We set out to reinvent the way films are viewed and distributed. And to change everything we didn't like about conventional and art house movie theaters – from the film selection to the lobby ambiance, food, seating and service.
Welcome to the new evolution of cinema – Living Room® Theaters — the sophisticated yet superbly comfortable environment that combines a European style café and lounge with a relaxing place to see wonderful movies. Cinema has come to its senses.
In fact, Living Room® Theaters is cinema for your senses – a feast of sights, sounds, flavors, textures and creativity. See movies the way they're meant to be viewed. Enjoy exclusive new releases and the most-talked about independent films that critics and audiences love – without waiting months for the movies to reach Portland.
Your group can also reserve a theater for a private party or special event. Or use our technology for meetings, lectures and innovative presentations.
Independent. Award-winning. Unlimited.
Living Room® Theaters is a celebration of great, independent films and filmmakers. We're deeply committed to the vibrant, growing local film community. We also chose to launch in Portland because of active film lovers like you – Portland has one of the highest per capita film going audiences of any city in the U.S.
Our proprietary digitizing technology enables even first-time directors and producers to distribute their independent films – without the prohibitively high costs of making and shipping traditional celluloid prints. We are able to showcase acclaimed films and independent filmmakers, from local to international, as well as groundbreaking movies that otherwise might be screened only at festivals. We also premiere many films that have not yet had distribution in the U.S.
Our digital technology also expands the functions our theaters can offer. Films, television broadcasts, music, dedicated programs and other materials can easily be programmed and shown in multiple Living Room® Theaters locations.
Earth friendly. Energy conscious. Sustainable.
Launched in December 2006, our Portland, Oregon location is the first all-digital and only-digital theater in the country. This new concept offers significant environmental advantages. By eliminating celluloid prints and traditional distribution, we eliminate the use of chemicals like silver nitrate and reduce non-biodegradable materials and pollution. Digital projection is also more energy-efficient, from transportation to projection.
Environmental. Inspired. Inviting.
Located in the heart of the West End just south of Burnside from Powell's, across from the new Ace Hotel, Living Room® Theaters is designed to be "a jewel box" on Portland's cultural and entertainment scene.
We used natural materials and light to transform our funky historic building into a stellar space. A dramatic sculptural cedar wall invites you in via a "curtain" that flows from the exterior to the interior. The stunning fireplace, soaring windows and "make yourself at home" arrangement of tables, chairs and sofas in the lounge invite you to linger and connect.
© 2019 Living Room® Theaters – Security and Privacy Policy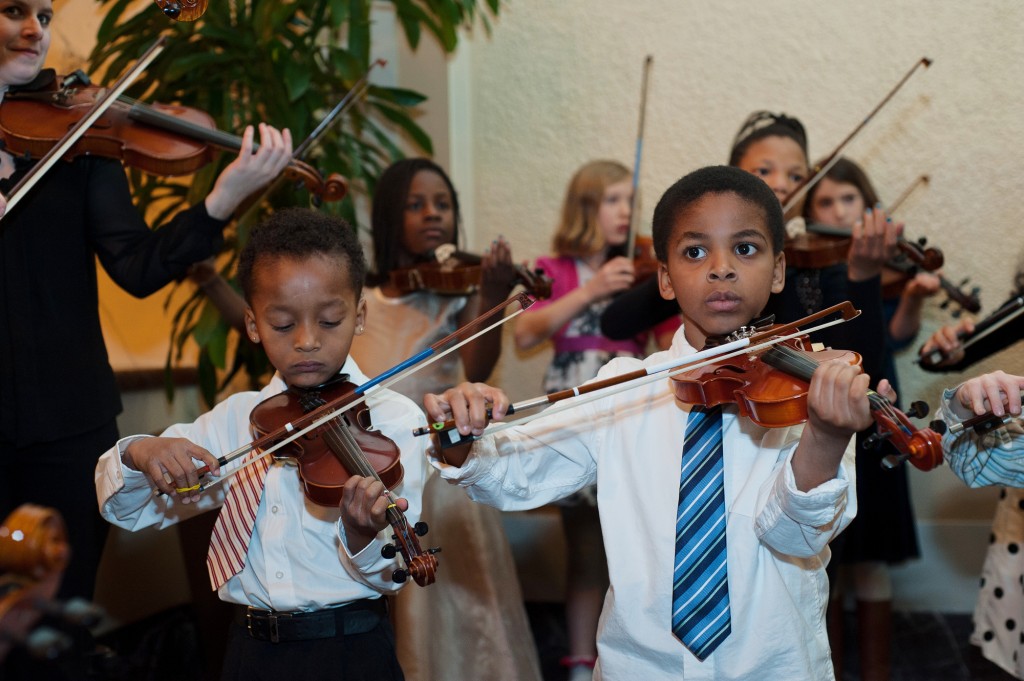 About MYS
Metropolitan Youth Symphony educates, develops and promotes young musicians.
MYS provides music education and performance opportunities for young musicians of all ages and levels of experience. Now in our 44th year, we enroll over 500 youth from the Portland Metro and SW Washington areas in 14 ensembles including orchestra, band, jazz, and percussion. New this season, we are offering an entry level String Orchestra on Saturdays in Hillsboro.  Additionally, MYS offers theory classes, a mid-winter chamber music program, and a one week summer chamber music camp, Portland Summer Ensembles.  Our commitment to access is foundational. MYS has a strong financial aid program that welcomes all students regardless of their financial circumstances, a tuition-free Beginning Strings program with classes on Saturday in Portland and after school in Hillsboro, and a school outreach program that performs 15 in-school concerts each season for over 5,000 students from under-served schools.
MYS Music Director Raul Gomez leads a team of professional conductors and instrumental coaches who work with our students each Saturday at Roseway Heights K-8 in NE Portland and Lincoln Street Elementary in Hillsboro.  We believe that quality music education taught in a supportive but challenging environment gives every student musician the opportunity to be successful.  MYS is one of the largest youth orchestra programs in the nation and one of only a handful offering a jazz program.
The History of MYS
Metropolitan Youth Symphony was founded in 1974 by Maestro Lajos Balogh with 16 string players and the group grew quickly to 35 members by their first performance in 1975. MYS was founded on the belief that the study of music is an integral part of a childbecoming a well-rounded adult. Not only does music promote intellectual and aesthetic knowledge, it also builds leadership skills and creates a supportive, community environment.
Founded in response to the community's need for musical enrichment, MYS has:
Contributed the musical development of over ten thousand musicians
Performed hundreds of youth concerts all over the northwest
Performed outreach concerts to thousands of students in under-served schools
Embarked on tours around the world
Awarded tuition assistance to every young musician in need
Developed volunteer support that incorporates more than 100 people in many different capacities