Noble Rot 1111 East Burnside Street, Fourth Floor, Portland, OR 97214
By their own definition, Noble Rot is something wonderful and unusual: Noble Rot, which has gained national media attention, is an ecosystem. Housed in a LEED Platinum building. It is hydrated by an 8000-year-old glacial well. The vegetables, herbs & flowers grown on the roof supply the restaurant. Founded in 2002, The Rot has educated, entertained, and fed Portland for almost twenty years.
It is the definition of fresh and each item that is grown is appreciated and acknowledged for its unique value. With menu items like OLIVE OIL POACHED SALMON, that includes freekah, cherry tomato, zucchini; preserved lemon black olive tapenade and CRISPY GLAZED PORK BELLY of charred gai lan, BASIL, RAU RAM, PURSLANE, citrus braised RADISHES; carrot-ginger vinaigrette, you can't go wrong whether you just want their famous macaroni and cheese, or a butter lettuce salad, this restaurant is unique and very Portland.
Noble Rot is open for dinner 7 nights a week at 5 pm with spectacular 4th-floor urban views and outdoor seating when weather permits. Walk-ins are welcome, but reservations are recommended especially in the busy summer months. https://noblerotpdx.com/
Café Nell 1987 NW Kearney St, Portland, OR 97209
Do you want a night in Paris but want to stay in Portland? Café Nell fits the bill with its new outdoor seating area that is big on romantic atmosphere and great on specialties of the house.
In their own words: Cafe Nell is currently open for outside dining, in either their custom-designed, safely distanced patio or sidewalk seating. Limited indoor seating is also now available. Now rain- proofed and heated! Located in the heart of Northwest Portland, Café Nell serves French inspired American classics simply prepared from Northwest ingredients. Celebrating 13 years, Café Nell has become known for lively brunches featuring signature cocktails which never fail to impress. A full bar, friendly atmosphere, rotating taps, and a glowing fireplace create a welcoming environment.
Their use of local ingredients shines in the menu. For example: Dungeness Crab Salad made with Dungeness crab meat, romaine wedge, cherry tomato, avocado, mustard vinaigrette and not to be missed Mussels & Fries fresh Penn cove mussels, white wine, crushed red peppers, heaped with hand cut fries and garlic aioli. https://www.opentable.com/r/cafe-nell-portland Reservations recommended.
Spitz 2103 N Killingsworth St, Portland, OR 97217
Spitz, now a foodie-favorite, started as a simple concept. Two college kids from Minnesota and Utah, who wanted to bring a healthier, modern take on the Mediterranean food ubiquitous in the
streets of Europe, to cities across America. Named after the classic vertical method for broiling proteins that ensures a flavorful rich taste, Spitz has grown to be more than just award-winning food, great drinks, local craft beer and vibrant street art – we're now a part of the community.
With specialties like The DONER BASKET Salad and fries topped with a protein of your choice, tzatziki, feta, pepperoncini's, onion, green pepper, cucumber, tomato, crispy garbanzo, falafel ball, olives, fried pita and hummus and STREET CART WRAP COMBO which consists of garlic aioli, fried lavash chips. romaine, cabbage, tomato, onion, green pepper, cucumber, and tzatziki + side + drink, plus a plethora of vegan options, we only wish there were more wonderful neighborhood choices like this one. https://spitz-restaurant.com/

The Mountain Home Canoe Club

Mountain Home Canoe Club (MHCC) was formed in 1993 as a co-ed dragon boat racing team with a primary focus of competing in the Portland Rose Festival Dragon Boat Races. The team was comprised of members of the Kaiser Permanente dragon boat team of 1992 and various friends and associates. At the ALCAN races in Vancouver, BC, in June of 1993, the team was required to register a team name. On the spot, Adam Kramer, team founder and coach, chose Mountain Home, the name of the water district where he was living near Scholls, Oregon. Under Adam's leadership, coaching, and management, the team trained hard and competed successfully that first year in dragon boat races in Portland, Iowa, British Columbia, and Alberta. Encouraged by success and inspired by the competition, MHCC members were determined to be competitive at the highest levels of racing and agreed to train year round, on and off the water.
While concentrating on dragon boat racing, MHCC members also enjoyed other paddling sports including kayak racing, marathon canoe racing, and outrigger canoe in six-man Hawaiian style canoes. In 1994, MHCC had obtained their first OC6 and began a transition from dragon boat to outrigger. By 1996, the primary focus of Mountain Home had shifted to outrigger canoe training and racing. In fact, during the 1997 season, MHCC practiced only a handful of times before taking First Place in the Portland Rose Festival Dragon Boat Races. After the success in the Portland Rose Festival, interest in dragon boat waned and MHCC began to concentrate fully on developing highly competitive outrigger racing teams. By this time, MHCC had developed a close relationship with several competitive Canadian paddlers, most notably Peter Heaver and Calvin Chow, who had been providing a lot of support in training. In 1999, Peter moved to Portland and became the head coach for Mountain Home.
Here's the updated 2020 Housing forecast from realtor.com.  In mid-December realtor.com released the annual 2020 housing forecast. Fast forward five months and it's no surprise the numbers have changed. "We got derailed on the forecast as we expected," realtor.com Senior Economist George Raitu explains.
The updated data forecasts shows "sales of homes to fall 15 percent in 2020 with prices flattening." That's compared to the original forecast of a slight home sales decline of 1.8 percent. Single family housing starts were expected to be up 10 percent for 2020, that number has dropped to a decline of 11 percent.
Raitu sums up the market. "Uncertainty is the key word for pretty much every aspect of the market for the rest of the year." Key market fundamentals include baby boomers not selling, Millennials wanting to buy, affordable secondary markets and an unstable global economy.  The upcoming Presidential election also plays into the uncertainty factor.
Realtor.com does forecast a short-term bump in sales for late summer and early fall due to pent up buyer demand, fear of the coronavirus diminishing and low mortgage rates. Another driver for a stronger third quarter is Millennials with families want to settle in new homes before the school year begins. Don't expect an increase in sales to last into the fourth quarter though.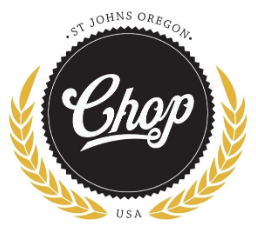 Located in the historic St. Johns area of Portland, Chop offers an innovative spin on some classic menu items, as well as a bevy of new items that'll have you wanting to try the whole menu. Specializing in breakfast and lunch items, Chop is open every day except Tuesday from 8am – 7pm.
Dining is available, or feel free to call in for takeout orders.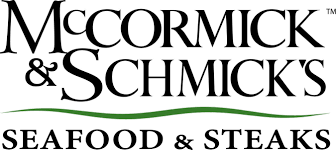 Our History
Bill McCormick and Doug Schmick teamed up in the 1970s before going on to establish more than 80 restaurants throughout the country. Over time, McCormick & Schmick's became the nation's premier family of seafood restaurants. The combination of an open imagination and a respect for tradition is what makes McCormick & Schmick's the classic and successful business that it is today. For more information about our history, 
.
Our Food
Each McCormick & Schmick's Seafood Restaurant's menu is printed twice daily, featuring the signature "Fresh List" highlighting an impressive number of fresh seafood varieties, in addition to aged steaks, poultry, entrée salads and pasta. McCormick & Schmick's commitment to local freshness is apparent in the seasonally inspired dishes and regionally inspired preparations offered.
Our Culture
Since our very first restaurant opened, McCormick & Schmick's has focused on a true spirit of hospitality, where every guest is treated like family. The McCormick & Schmick's "people-focus" extends to our employees as well, whom we treat with the utmost respect and for whom we provide growth opportunities at many levels. McCormick & Schmick's Seafood Restaurants also believe in giving back to the communities in which we are a part by supporting local programs and organizations.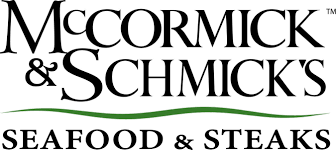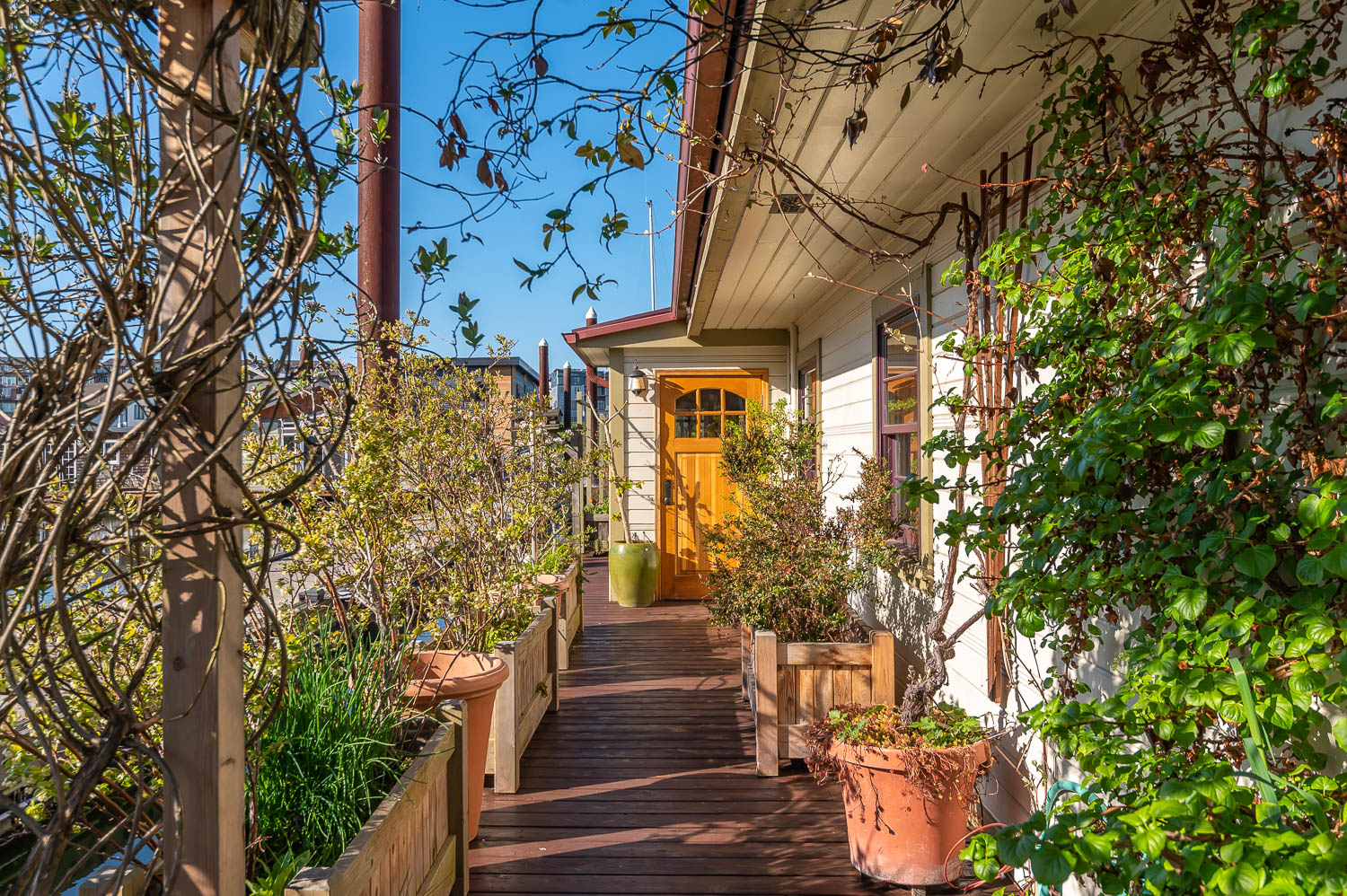 Adventurous programming. Inspiring collaborations. Bridging art forms. Connecting lives. Sparking conversation. Every day, and with each exhilarating performance, the Oregon Symphony is moving music forward.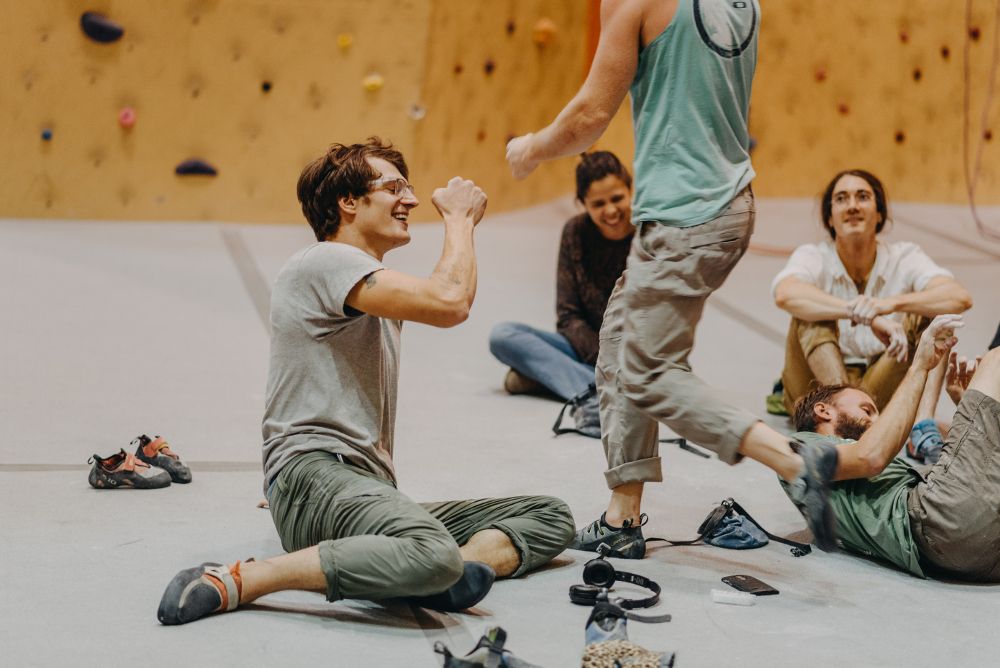 Specialties
Serving the Portland climbing community for over 30 years, Portland Rock Gym offers rock climbing, bouldering, yoga, fitness, and a rock climbing guide service. Now with over 25,000 sq.ft. of climbing terrain including auto-belays, top-ropes, and leading you'll have plenty to keep you occupied and in shape! Quality instruction and fun events are a staple at the gym, for beginners and experts alike. For youth, PRG offers birthday parties, after school programs, the competition team, and week-long indoor/outdoor camps during school breaks. All these activities will challenge youth with high-rope elements, zip-lines, king swings, and cargo nets! Let our staff lead your group or business in our comprehensive and engaging Team Building Events and Group Belay Events. New in 2015 was the addition of the Wy'east Yoga & Fitness Studio. Instructors maintain the highest level of personal practice, study, and integrity in and out of the studio. They are committed to excellence and are attentive to the developmental needs of the Portland Rock Gym community. Facilities include showers, lockers, Wy'east Yoga Studio, Prasad East cafe, as well as weight and cardio equipment. See you at the top!
History
Established in 1988.
Founded in 1988, the Portland Rock Gym is one of the first climbing gyms in the world. With bouldering, top-rope, and overhanging lead walls, PRG offers a realistic climbing experience for beginning and experienced climbers alike. The Portland Rock Gym offers a world-class indoor climbing experience. You'll find over 180 boulder problems throughout the gym up to 100 routes at any given time. The variety of course setters and 2-month rotation guarantee a positive experience. In addition, you'll find a weight room, cardio machines, yoga & fitness classes in Wy'east Studio, showers and AC to round out your workout.
Meet the Business Owner
Business owner information
Photo of Gary R.
Gary R.
Business Owner
Gary has been climbing throughout the West Coast for almost 40 years. On a trip to England in 1987, he got the idea of building an indoor climbing gym. While there, Rall heard about a community center that had a climbing wall where people kept in shape during the winter months when the weather was bad. He thought of Portland's rainy weather and decided to build the Portland Rock Gym. It turned out to be the second gym in the country, and the first to use modular holds. His wife, Julie, actually came up with the phrase "rock gym" as they named the business.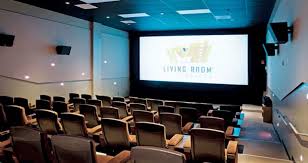 https://pdx.livingroomtheaters.com/about_us.cfm
Visionary. Extraordinary. Earth-friendly.
Living Room® Theaters is a visionary new concept created by longtime filmmakers. We set out to reinvent the way films are viewed and distributed. And to change everything we didn't like about conventional and art house movie theaters – from the film selection to the lobby ambiance, food, seating and service.
Welcome to the new evolution of cinema – Living Room® Theaters — the sophisticated yet superbly comfortable environment that combines a European style café and lounge with a relaxing place to see wonderful movies. Cinema has come to its senses.
In fact, Living Room® Theaters is cinema for your senses – a feast of sights, sounds, flavors, textures and creativity. See movies the way they're meant to be viewed. Enjoy exclusive new releases and the most-talked about independent films that critics and audiences love – without waiting months for the movies to reach Portland.
Your group can also reserve a theater for a private party or special event. Or use our technology for meetings, lectures and innovative presentations.
Independent. Award-winning. Unlimited.
Living Room® Theaters is a celebration of great, independent films and filmmakers. We're deeply committed to the vibrant, growing local film community. We also chose to launch in Portland because of active film lovers like you – Portland has one of the highest per capita film going audiences of any city in the U.S.
Our proprietary digitizing technology enables even first-time directors and producers to distribute their independent films – without the prohibitively high costs of making and shipping traditional celluloid prints. We are able to showcase acclaimed films and independent filmmakers, from local to international, as well as groundbreaking movies that otherwise might be screened only at festivals. We also premiere many films that have not yet had distribution in the U.S.
Our digital technology also expands the functions our theaters can offer. Films, television broadcasts, music, dedicated programs and other materials can easily be programmed and shown in multiple Living Room® Theaters locations.
Earth friendly. Energy conscious. Sustainable.
Launched in December 2006, our Portland, Oregon location is the first all-digital and only-digital theater in the country. This new concept offers significant environmental advantages. By eliminating celluloid prints and traditional distribution, we eliminate the use of chemicals like silver nitrate and reduce non-biodegradable materials and pollution. Digital projection is also more energy-efficient, from transportation to projection.
Environmental. Inspired. Inviting.
Located in the heart of the West End just south of Burnside from Powell's, across from the new Ace Hotel, Living Room® Theaters is designed to be "a jewel box" on Portland's cultural and entertainment scene.
We used natural materials and light to transform our funky historic building into a stellar space. A dramatic sculptural cedar wall invites you in via a "curtain" that flows from the exterior to the interior. The stunning fireplace, soaring windows and "make yourself at home" arrangement of tables, chairs and sofas in the lounge invite you to linger and connect.
© 2019 Living Room® Theaters – Security and Privacy Policy