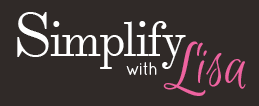 Simplify Your Home
Intelligent Interior Design to help you Declutter and Simplify.
Joy and peace of mind are two common side effects of the simplified home. Your interior decor is as unique and as individual as you are and your home should reflect that. We will help you create a decluttered living space that exudes calm and expresses who you are to the world.
We not only work with your decor and interior design, we help you simplify all areas of your home to create a total makeover from the inside out. This includes cupboards, closets, drawers and all other corners of your home. Total transformation is the goal, with you deciding what remains. Lisa guides you to make the best possible design choices with what you already own.
Using individualized consulting and applying well tested interview techniques, Lisa will guide you through the process of simplifying and decluttering your home and creating a functional, organized space that has just exactly enough in it to reflect your unique sensibilities. Your tolerance for visual stimuli will differ from those around you, so the process we employ helps you get to know yourself in a whole new way. The outer space we create will reflect the inner you that is waiting to emerge.
We serve the greater Portland, Oregon metro area including Beaverton, Hillsboro and the rest of Multnomah and Washington Counties. We transform private homes, condominiums, apartments and assisted living spaces. We work with any sized space to help you get to the soul of your home so it becomes your source of solace from the outside world.
You deserve to have your home be a natural expression of who you are, so call Lisa today and get started on creating your warm and cozy place in the world!
Meet Lisa Tutmark – Lifestyle Consultant
'Simplify with Lisa' was created in 2018 by Lisa Tutmark. As a lifelong resident of Portland, Oregon, Lisa has worked in professional organizing and interior design for almost 20 years. In this work she has developed a unique skill set that combines her hands-on ability to design and declutter with education and facilitation techniques to assist clients in understanding the underlying causes of disorganization and indecision related to interior design.
Lisa uses a non-judgmental approach to consulting in these areas, stressing that everyone has a unique mindset when it comes to their personal possessions.  She specifically focuses on homeowners who are downsizing, paying particular attention to decision making and thought processes. She works with people going through divorce, growing families who want to scale back and change habits, those who are combining households, and those moving into assisted living.
Lisa holds a bachelor's degree in Speech Communications from Portland State University. She is licensed and insured in the State of Oregon.