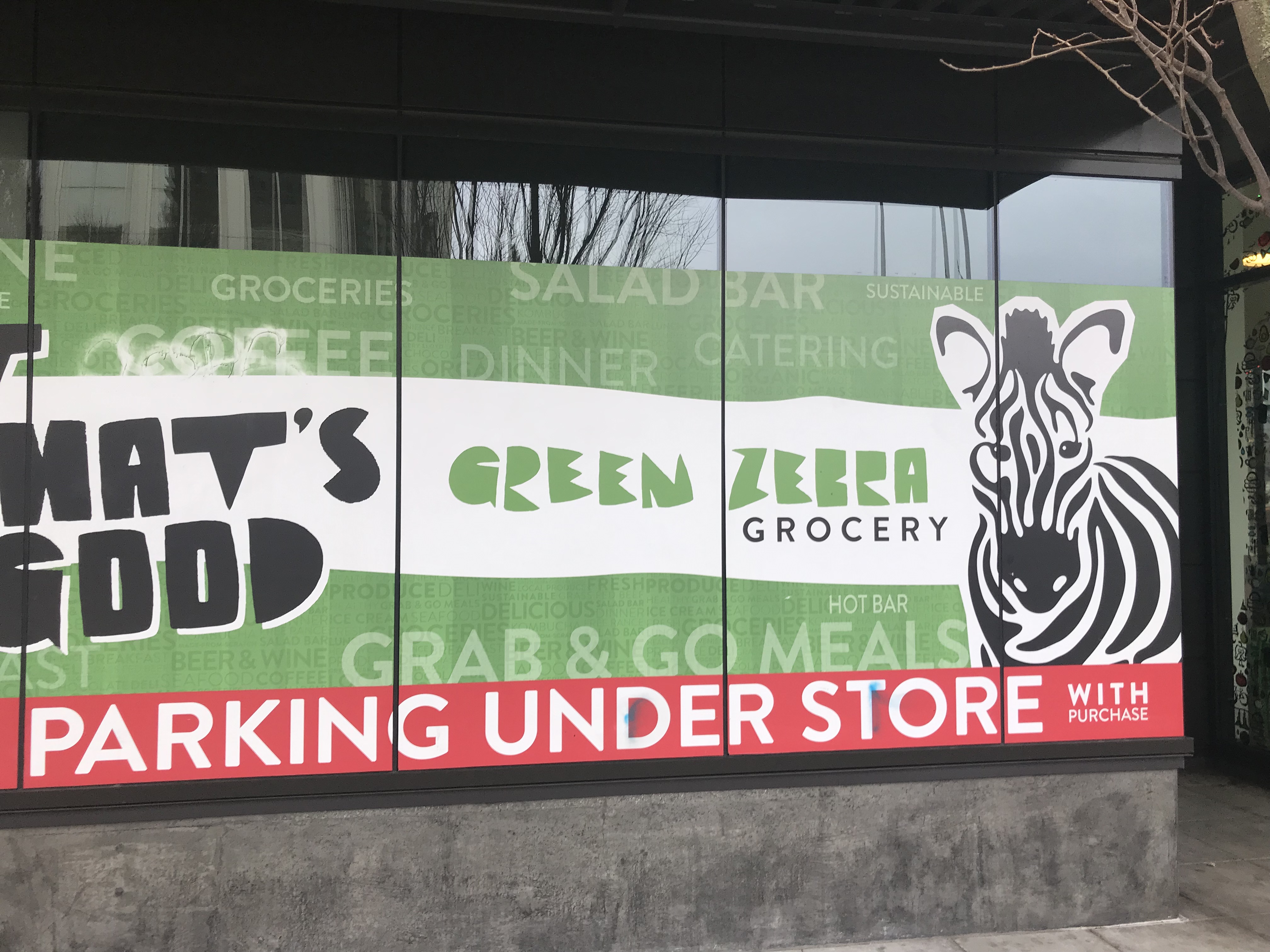 GREEN ZEBRA Grocery!!
www.greenzebragrocery.com
We love great food
Who doesn't? And at Green Zebra that's where it all starts. We carefully source the best local and organic food around, and we stock it right alongside everyday staples. Our in-store kitchens craft hot and delicious grab-and-go meals made from scratch, as well as custom and signature sandwiches. We have a full-service coffee bar, hot breakfasts, and tasty pastries delivered everyday from local bakeries. Our beer and cider is 100% Oregon; our wines are thoughtfully selected and all under $20 a bottle. We pack all that into a small, convenient layout that makes it easy to get in and out fast.
We love community
Our small-footprint lets us serve communities where big stores can't fit. We get to know our neighbors, and we take pride in supporting a thriving community:
• Every month we donate money, food, and service to nonprofits within two miles of our stores.
• We offer discounts to shoppers who bike or walk to the stores and to shoppers who bring their own bags or coffee cup.
• We support our local economy by sourcing from local growers and makers.
• We further support our local economy and our staff by paying higher than minimum wage salaries.
And we're on a mission
Green Zebra Grocery is on a mission to increase access to healthy food. The brainchild of grocery vet Lisa Sedlar, Green Zebra opened it's first store in Portland's Kenton neighborhood in 2013. Since then, the company has worked with nearly 100 local nonprofits to support the community, and has brought a selection of locally sourced, delicious food to more Portlanders. Green Zebra opened its second store in the Lloyd District in April 2016, and our Portland State University Store opened in February 2017. Our next store, on SE Division in Portland is scheduled to open in early 2019.